Exhibitions at Liverpool Central Library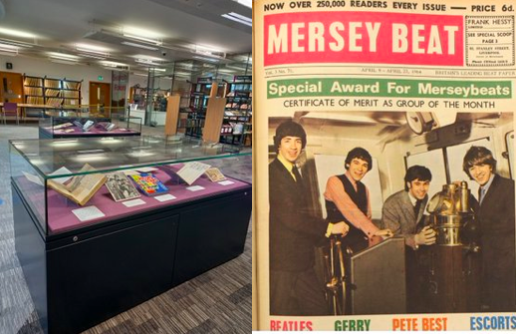 Come and take a look at current and upcoming exhibitions in Liverpool Central Library.
Love all the music that came out of Liverpool in the 1960's? Come along to the Archive on the 3rd Floor to see our new Mersey Beat exhibition. Including Cilla, Gerry & The Pacemakers and Beatlemania there's something for all tastes! There's also a handy reading list if you want to find out more!
Also, take a preview of our Windmill Watercolours exhibition in the Hornby library on the first floor officially launching as part of the Winds of Change project on 14th October.
From as early as 1257 Liverpool is known to have had mills, owned by feudal landlords such as the Stanley, Molyneux, Mores and Cross families. There are known to have been mills on Shaws Brow (now William Brown Street where the library now stands). This exhibition of beautiful watercolours explores the location of many of them.
More exciting announcements about this project coming soon!
---
Event Date: Monday 4th October – Sunday 31st October 2021
LOCATION: Liverpool Central Library
---