Doc'n Roll: Stories from She Punks with Helen Reddington
The British Music Experience are delighted to announce that they have been chosen to host part of the Doc'n Roll Liverpool Film Festival.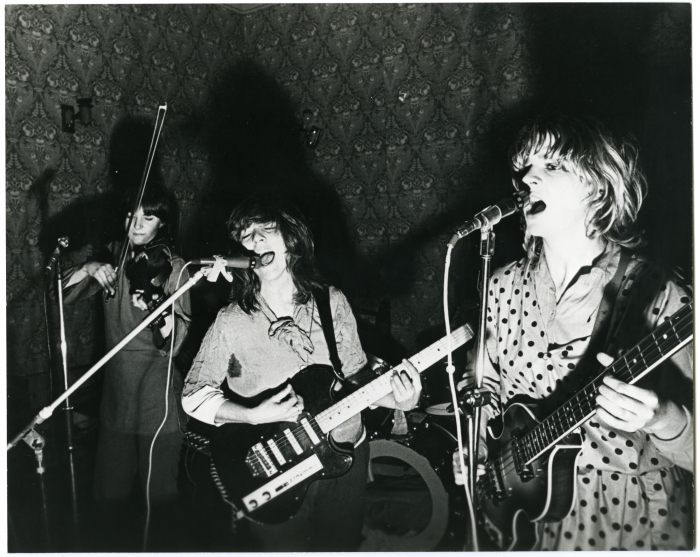 Doc'n Roll are passionate about independent film and music across all genres and provide the audience with the opportunity to watch these films as part of their festivals throughout the UK.
This year, Doc'n Roll will be showing two films during the festival including Stories from She Punks.
Loud, fearless and (un)typical girls: Gina Birch (The Raincoats) and Helen Reddington (The Chefs), musicians and punk icons turned directors, serve up a fascinating documentary built on new interviews with the women who played instruments in punk bands in the 1970s.
In accounts laced with wit, honesty and insight, pioneering players including the Adverts' Gaye Black (bass), Palmolive from The Slits (drums), Shanne Bradley from The Nips (bass), Jane Munro from The Au Pairs (bass), Hester Smith and Rachel Bor from Dolly Mixture (drums and guitar), bassist Gina and guitarist Ana Da Silva from The Raincoats, as well as many others, we hear about acquiring instruments, learning to play, forming bands and getting gigs.
The Q&A will be hosted by Amy Roberts. Amy is the co-founder of irreverent pop culture blog Clarissa Explains F*ck All and is a musician, writer, and journalist who has written for publications including i-D, Bustle, Broadly, and Clash Magazine.
Information
Dir. Gina Birch and Helen Reddington, 2018, UK, 45 mins
*Update: This event will now begin at 6.30pm rather than 7pm*
If you have already purchased a ticket and can no longer make the event please contact our bookings team on 0151 519 0915.
Stories from She Punks + Q&A with Helen Reddington and Amy Roberts
---
Event Date: Friday 29th March – Friday 29th March 2019
Please note:
This event has been submitted by the event organiser and is not endorsed by Culture Liverpool or Liverpool City Council. If you have any questions, please direct them to the event organiser.
---