Discwoman: Volvox, Ciel & Juana
The NYC based affirmative action music agency bring the party to Liverpool.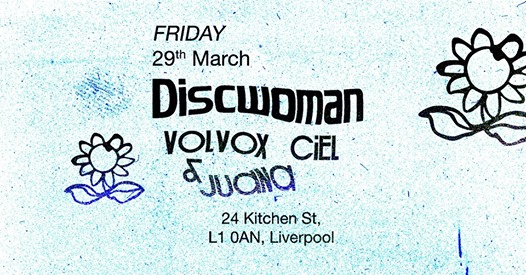 The collective have established themselves through reclaiming dancefloors and decks for women and non-binary people, LGBTQ+ people, and POC. In a short time, they've began to change the face of techno, and become a force to be reckoned with in the process.
Cost: £10.00
---
Event Date: Friday 29th March – Friday 29th March 2019
Please note:
This event has been submitted by the event organiser and is not endorsed by Culture Liverpool or Liverpool City Council. If you have any questions, please direct them to the event organiser.
---