Brian Boru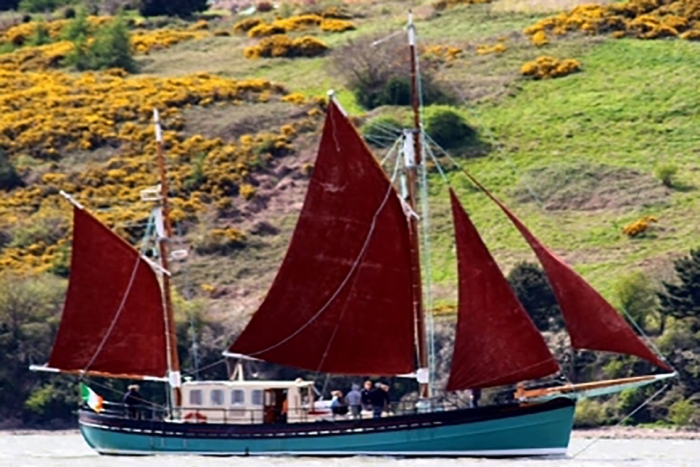 Sail in the wake of the Vikings, the Normans, the Monastic settlers, Cromwell's Fleet and of course, the Wild Native Irish in the ship named after the legendary High King of Munster and Ireland, Brian Ború.
We have a traditional gaff rigged wooden sailing ketch (ship) specifically adapted for carrying passengers on voyages of discovery of heritage and wildlife. We sail on the
Waterford River estuary, where the three sister rivers (Nore, Suir, & Barrow) meet the sea, and along the coast of Ireland's Ancient East.
Name: Brian Boru
Class: B
Nationality: Ireland
Year built: 1962
Rig: Gaff Ketch
Height: 0.00 m
Length: 16.16 m
Number of trainees: 10
Number of permanent crew: 4
---
Event Date: Friday 25th May – Monday 28th May 2018
---