Self-Love Project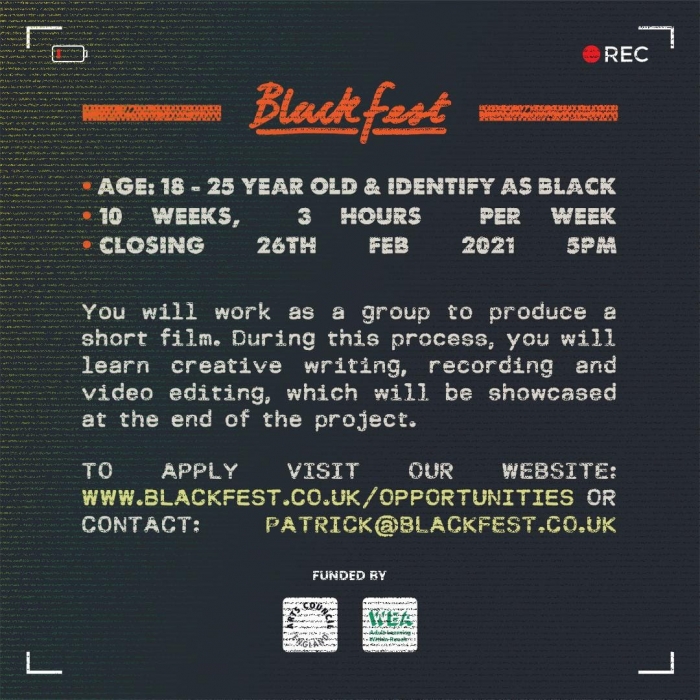 BlackFest's Self-Love Project, is a 10 week course aimed at young people 18 – 25 years old who are from an African Caribbean heritage who will, for 3 hours a week explore Self-Love and Identity via spoken word, visualisation and filming project.
During this process they will learn the basics of: the devising process, produce a piece of written work individual or collaborative, learn how to shoot a video, shooting the videos and editing the individual pieces to make one complete video.
Closing date for applications is 26th Feb 2021.
---
Event Date: Wednesday 17th March – Wednesday 12th May 2021
LOCATION: Digital - Online Event
Please note:
This event has been submitted by the event organiser and is not endorsed by Culture Liverpool or Liverpool City Council. If you have any questions, please direct them to the event organiser.
---