Belle Poule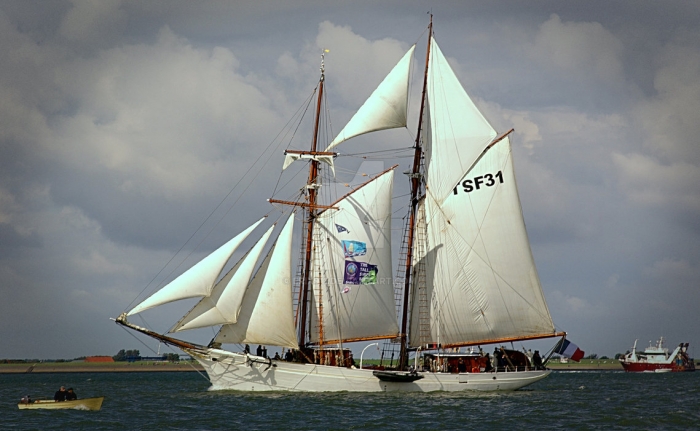 French naval training vessel Belle Poule was launched in 1932 and her design based on a traditional fishing vessel uses off the coast of Iceland.
In 1940 the two-masted schooner escaped the advancing enemy and sailed for the coast of England, where she and her sister ship Etoile were based at Portsmouth and used as training ships by the French Naval Free Force.
Belle Poule's home port is the naval base at Brest.
Name: Belle Poule
Class: B
Nationality: France
Year built: 1932
Home port: Brest
Rig: Topsail Schooner 2
Height: 28.98m
Length: 30.40m
Entered by: Marine Nationale – Ecole Navale
Number of trainees: 12
Number of permanent crew: 16
---
Event Date: Friday 25th May – Monday 28th May 2018
---