Belem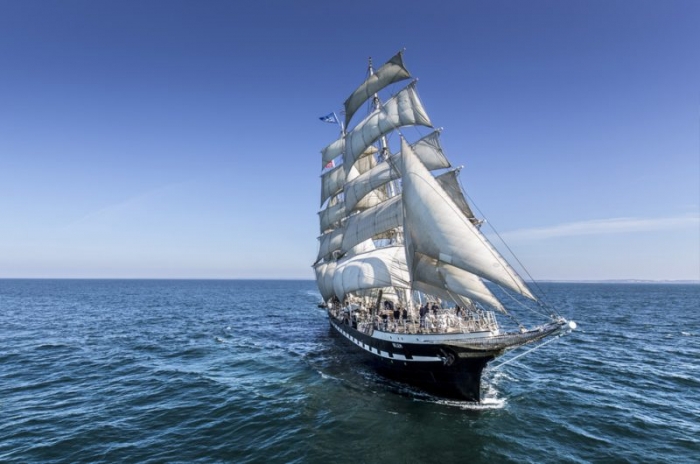 Belem is not just a beautiful, 120-year-old three-masted tall ship, but she is also classed as a historic monument.
The barque started life transporting sugar from the West Indies and cocoa and coffee from South America to Nantes, while previous owners include the second Duke of Westminster, who converted her in to a luxury yacht, and beer baron Sir Arthur Guinness who sailed her around the world.
During her sea-going life she has escaped both volcanic eruptions and earthquakes.
Name: Belem
Class: A
Nationality: France
Year built: 1896
Home port: Brest
Rig: Barque 3
Height: 34m
Length: 58m
Entered by: Foundation Belem
Number of trainees: 48
Number of permanent crew: 16
---
Event Date: Saturday 26th May – Monday 28th May 2018
---