Autumn Collection Project – The Biggest Spray Can Show in the world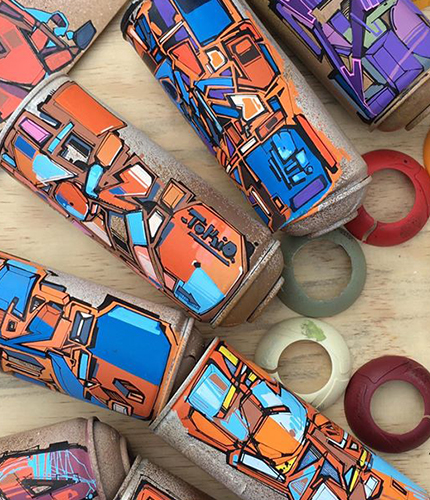 Artist Philip Joniak, has spent over 3 years creating over 500 individual pieces of artwork, which capture the spirit of autumn onto the sides of discarded paint cans.
In much the same way that leaves can be discarded; what may once have found it's way onto landfill, is transformed via a creative form of recycling into something colourful, vibrant and exciting.
Philip's unique style ensures that each can is unique, and contains it's own individual spirit with geometrical character.
---
Event Date: Saturday 7th December – Friday 7th February 2020
---