All the Lonely People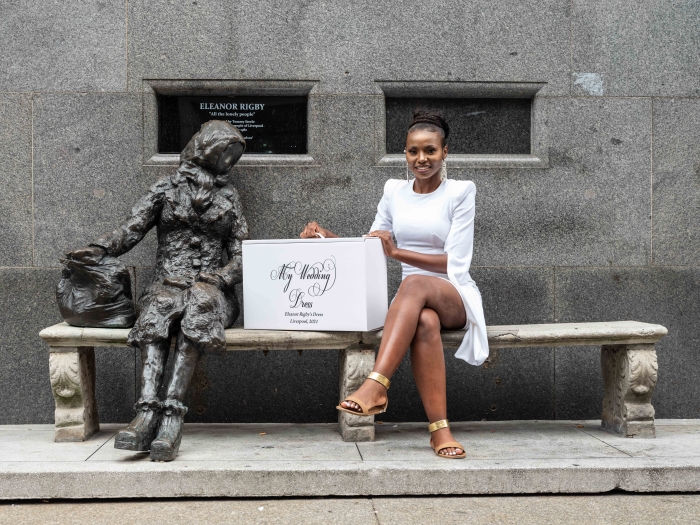 Eleanor Rigby
Tommy Steele, 1982
Stanley Street
Redressed by: Taya Hughes
Part of our 'Very Public Art' commission, All The Lonely People, by fashion designer Taya Hughes witnesses the famous Liverpool statue of Eleanor Rigby in Stanley Street wear a dress made of love, no loneliness.
Created from fabric recycled from old wedding dresses, the piece is a celebration of how Liverpool is a place of friendship and warmth, and a reminder that we should reach out to 'all the lonely people', as mentioned in the famous Beatles song.
This reimagining is part of a series of statue unveilings across Liverpool this summer being followed by Sky Arts for its documentary Statues Redressed.
---
Event Date: Friday 27th August – Tuesday 31st August 2021
LOCATION: Stanley Street, Liverpool
---