Abhisaar
Join the team at Milapfest for the UK premiere of Nirupama and Rajendra's brand new dance production, Abhisaar!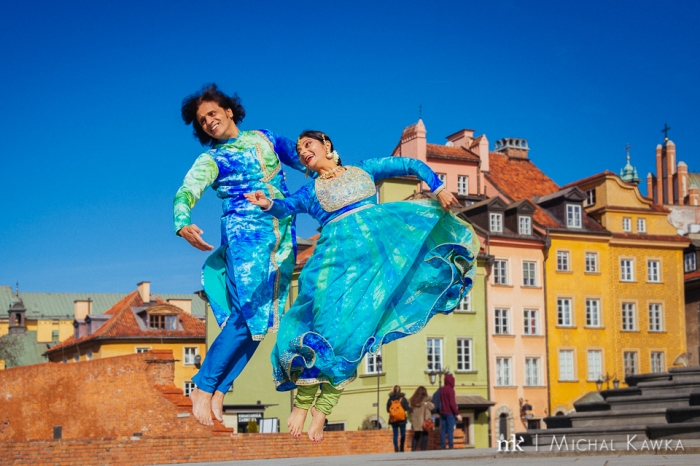 'Abhisaar' is that beautiful journey that one sets out on in pursuit of something more, transcending the world around them. Just as rivers flow to the ocean and as maestros compose music that moves them towards enlightenment, this production depicts a series of beautiful journeys including that of two heroines from India's classic historical tales, Radha and Vasanthasena, and that of Gandhi in his famous Salt Sathyagraha (Salt March).
Everything, everybody is in search of a something beautiful; something to complete the self. Abhisaar combines popular Indian dance form Kathak with the most beautiful musical soundtrack which is sure to produce a meditative yet enthralling thematic masterpiece.
Nirupama and Rajendra, a dynamic and spellbinding dance couple from Bangalore-India, have over the years created a wave of excitement on the Indian dance scene. With dynamic musical collaborations with some of the best maestros in Indian music, Abhiasaar is an amazing amalgamation of music and dance which creates a truly unique, progressive piece of art.
Event Start: Friday 12th May 2017, 7:30pm
Event End: Friday 12th May 2017, 9pm
Event URL: http://www.milapfest.com/events/abhisaar
Event Facebook Page: https://www.facebook.com/events/231054714019758/
Event Twitter Page: www.twitter.com/milapfest
Event Location: The Capstone Theatre, Liverpool Hope University Creative Campus, 17 Shaw Street, Liverpool, L6 1HP
Featured Image (please attach)
Event Contact Name: Stephanie Martin
Event Contact Email: [email protected]
Event Contact Number: 0151 291 3949
---
Event Date: Friday 12th May – Friday 12th May 2017
---