A Lovely Word: Featuring Miss Yankey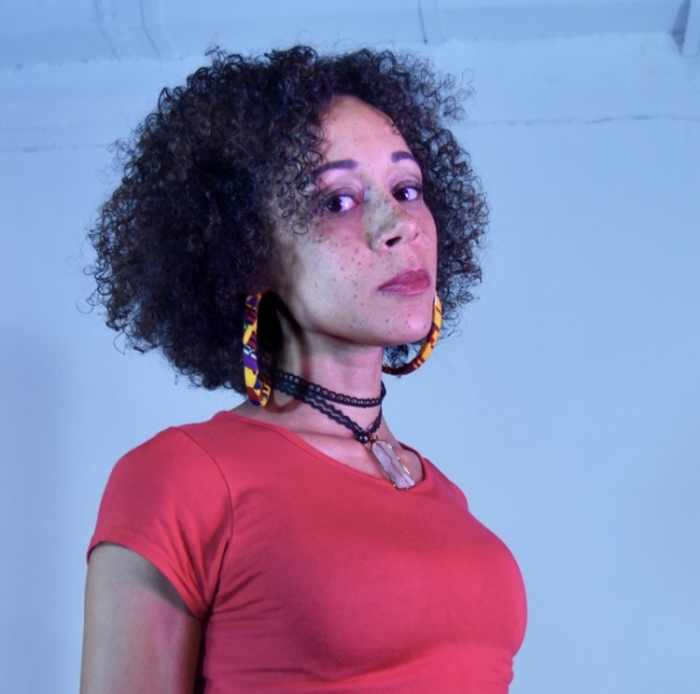 April Fools. It's the silliest day of the year! Why not kick back for a night on zoom this April, and join Alex, Lyndsay and the regulars at A Lovely Word for some poetry and fun.
A Lovely Word is Liverpool's premiere spoken word night, usually taking place in the Everyman Bistro.
The evening will start with a 20 minute headline slot, then headliner Q&A, then open mic poets.
This event is broadcast over zoom and Facebook live (zoom link available the day before the performance, on the 31st March). Facebook will be here.
SIGN UP
If you want to sign up for the open mic, a four minute slot via zoom, email [email protected] before the 30th March midday, with your name and email. You will receive a confirmation the evening before the Open Mic
We would LOVE to hear jokey fun poems this month in line with it being April Fools!
Miss Yankey British/Ghanaian Writer and Spoken Word artist Miss Yankey has captivated audiences from London to Paris, to New York, and as far as Melbourne. Her energy is unmistakable, every word she spills is carefully crafted, performed with passion, and loaded with authenticity. As a part of the international collective 'FLO Poets' Miss Yankey is mentored by x7 times Grammy award nominated Natalie 'The Floacist' Stewart, and hosts at two of London's most popular Spoken Word shows, The Chocolate Poetry Club and Mind Over Matter.
A x4 International Slam Champion, Miss Yankey has graced stages to include London's Royal Albert Hall, Bowery Poetry, The Nuyorican, Trafalgar Square, Whitehall, Parliament Square, the Tate Modern Gallery, the BBC, the Tower of London, Althorp Literary Festival, and Field Day to name a few. Miss Yankey celebrated the release of her debut EP 'Shadow Work in the Waters' on December 22nd. www.missyankey.co.uk
---
Event Date: Thursday 1st April – Thursday 1st April 2021
LOCATION: Digital - Online Event
Please note:
This event has been submitted by the event organiser and is not endorsed by Culture Liverpool or Liverpool City Council. If you have any questions, please direct them to the event organiser.
---