A Day in the Life (24 Zero Hours)
A Day in the Life brings Sgt Pepper to a close in symphonic fashion.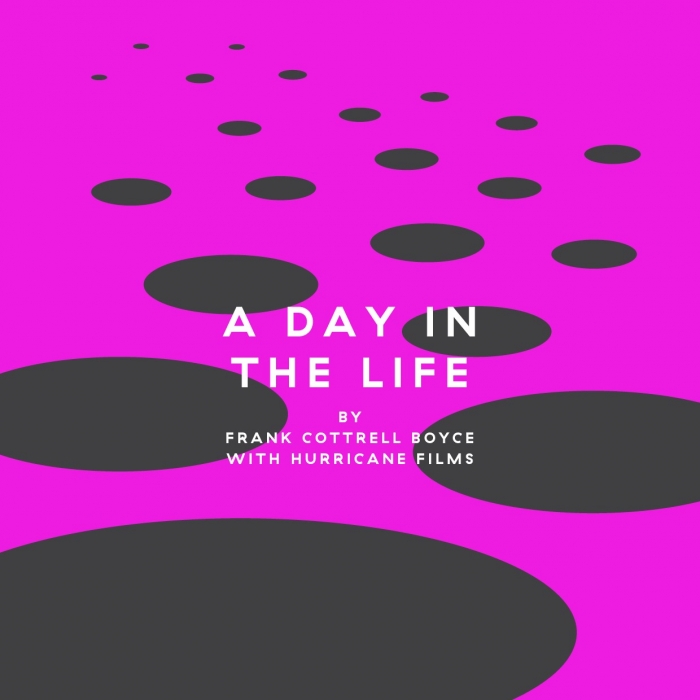 by Frank Cottrell-Boyce, Hurricane Films
"Found my coat and grabbed my hat, made the bus in seconds flat …"
How do you measure a day?
Bus time tables, tide timetables, twenty-four hours, zero hours
"Made my way upstairs and had a smoke somebody spoke and I went into a dream"
Shot across a 24-hour period in Liverpool on June 1 – the day of Sgt Pepper's release, A Day in the Life premieres at Woolton Picture House, and will depict modern-day Liverpool.
Frank Cottrell-Boyce, one of both the city's and the UK's most popular writers, will work with Liverpool-based, award-winning Hurricane Films to take a ride on the 86 bus (the one McCartney would have taken to school) through the space time continuum where it passes through Liverpool.
For more on Hurricane Films, visit www.hurricanefilms.net
Tickets are £5.00 (including fees) and can be purchased here
Film
Submit a film
Do you want to be part of "A day in the life"? Now you can! Hurricane Films are inviting aspiring filmmakers to submit short films that depict a day in their life on 1 June 2017 – 50 years to the day since the album's release!
A selection of the submitted films will be shown at the premiere of "A Day in The Life – 24 Zero Hours" – a short film written by Frank Cotterell Boyce.
The short films (under 5 minutes) can range from professional – standard productions to being shot and edited on smart phones. The chosen films will be selected for their imaginative response to the brief as much as their technical quality, but should show originality, have emotional impact or just provide an interesting insight into the day in the life of the film maker.
Online Youtube or Vimeo links of the completed films should be sent via email to [email protected] by midnight on 9 June 2017.
Click to visit the full programme of events for Sgt Pepper at 50.
---
Event Date: Friday 16th June – Friday 16th June 2017
---