Digital Wall of Honour
Forever Remembered
Liverpool's Digital Wall of Honour is an online archive that pays tribute to those brave men and women from our city who have made the ultimate sacrifice to protect our liberty.
They come from all walks of life and have served their country in conflicts around the world.
Mothers, fathers, sons and daughters each with a tale to tell, each one a hero.
We owe them a debt that we can never repay,
Which is why we remember them every day.
Anyone can contribute to Liverpool's Digital Wall of Remembrance, all you have to do is complete your memory on our digital e-form here.
Lest We Forget: Year 5 pupils at St George's Primary School, Wallasey have remembered the fallen in their school project, Lest We Forget, featured in their school grounds around their Remembrance tree.
---
Patrick Joseph (Corporal) Cunningham
"Patrick Joseph (Corporal) Cunningham was born in 1890 in Liverpool, Lancashire, the son of Mr. Cunningham. He married Mary Holmes Cunningham on 15 June 1915. They had one child during their marriage. He died as a young father on 26 July 1917 in France at the age of 27."
---
Walter Gabriel Sinclair
"Killed at Battle of Cambrai France in 1919 age 19 or 20, born in Liverpool."
---
John Joseph Wilkinson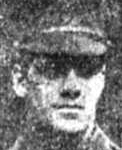 "In memory of John Joseph Wilkinson Private, 49551, 20th (Service) Battalion The King's Liverpool Regiment (4th Pals). Killed at Neuville Vitasse on 21 March 1917, aged 23 years.
The son of Joseph & Annie Blanche Wilkinson of 53 Compton Street, Everton. He has no known grave and is remembered with honour on the Arras Memorial to the Missing (Bay 3)."
---
Ian Williams – HMS Coventry 
"Remembering a much loved brother…killed during Falklands war 1982 on HMS Coventry.
Loved and missed always.
Remembering also all those killed in conflicts xxx"
---
Arthur & George Powell
"Must be remembered together after war tore them apart…George Powell (Thipeval Memorial) was 21 years old when he died at the Somme in August 1916. His brother Arthur died the same age two years later (March 1918) near Arras (Feuchy Chapel cemetery).
Underlining the tragedy is Arthur's last letter home, written 4 days before dying. Amongst sour pork pies and his hope for war's end, he laments the lack of news about "poor George's" condition.
After two years, the man remembered on the Thiepval Memorial was not known to his loved ones to be dead or alive.
An event such as this captures the personal stories. Well done to all concerned and, on behalf of my family, thank you."
---
Mr James Cunningham
"James joined up with the British expeditionary forces (87th battalion Canadian infantry, Quebec regiment) on the 6th December 1917, and was killed in action on the 19th August 1918, Aged 20. Just like so many others James Cunningham sacrificed his "Tomorrow's ", and "WE WILL REMEMBER ".
James is buried in The Hillside Cemetery, Le Quesnel cemetery, Somme. France.
(God bless, and Rest in peace James)"
---
George Eric Wright
"1853 Cpl. George Eric Wright was my 1st cousin 2x removed.  He did not have children and neither did his only sister, so there are no direct descendants to remember him. He was born in 1890 in Garston, Liverpool but emigrated to New South Wales in 1912.
He enlisted with the Australian Imperial Forces (D Company, 3rd Bn., Australian Infantry) on 8th January 1915 and was killed in action at the battle of Pozieres, France on 24 July 1916, aged just 26. His name is listed on the Roll of Honour at St Michael's Church, Garston, and is remembered at the Villiers-Bretonneux Memorial in France. My father, Anthony Eric Joy, was named after him."
---
24811 Pte William Hodson, 17th Battalion Kings Liverpool Regt
"My Father's eldest brother, who volunteered with hundreds of others at the outbreak of WW1, and was Killed in Action on the Somme 1-3 July 191 aged 26 years whilst serving as a Bomber (a thrower of Hand Grenades)."
---
William Henry Kirkham 1881- 1916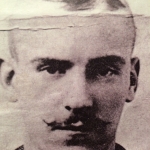 "William Henry Kirkham was my paternal grandfather.
He was a Petty officer and Leading stoker, and was returning home on the afternoon of 31st May 1916 after Battle of Jutland when his ship, HMS Lion, was hit by a shell from a German flotilla they were chasing. They were hit in a huge gun Turret containing 100 men and officers. The Captain had to flood this area to prevent ammunition blowing up and sinking the ship. It was Admiral Sir David Beatty's flagship. He was commander of the fleet.
My grandfather left a widow and six children, including my father, also William Henry and the eldest son. After this happened, Lady Beatty arrived in a carriage at my grandmother's home, Hurry St in Dingle. The carriage could not get up the street, so Lady Beatty got out and walked and knocked on the door. She said that the Admiral wanted to pay for my father (as the eldest son) to go to America and be able to support his family. Apparently my father went, but didn't like it and came back!!
The attached photos show the piece of shrapnel mounted with a description – made by my grandfather's shipmates and presented to my grandmother. With a picture of my grandfather."
---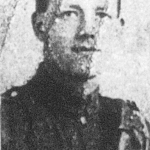 Thomas William Gedling, Acting Bombardier, 695603, Royal Field Artillery
"He died 07-Jul-17, Aged 27 years. He was wounded on the 6th July 1917 and died in hospital at Armentieres, France the following day.
BEDFORD-ROAD "OLD BOY" DIES OF WOUNDS.
The sad news has this week been received in Bootle that Bombardier T. W. Gedling, R.F.A., an "old boy" of Bedford-road School, died in hospital shortly after being wounded on July 6th. He joined he colours in 1915, and was drafted to France in February last. Prior to entering the Army resided with his parents at 108 Hawthorne-road, Bootle, and was in the employ of the Royal Insurance Company, whose flag was flying half-mast on Monday on their premises in North John-street to honour his memory.
Bootle Times 20th July 1917″
---
The animals of war.
"This wreath is dedicated to all the animals that served and died alongside British and Allied forces in wars and campaigns throughout time. 'They had no choice.'"
---
Lesley Charles Burgess
"I always remember granddad not saying much about the war. He never received his medals although he had been called up to collect them. He said that no man should be given a medal for murder. The war brought us a new family member who'd been a POW that had been saved, and lots of old stories about wartime England from Nan.
Once, granddad told me that he'd been sleeping under a tank in Austria, and his then best friend lay next to him, unable to sleep because of the rough flooring, his best mate said "Hey, Les, you can sleep anywhere, change sides with me", so they did. He woke the following morning and his friend had taken a bullet to the head…
Life is fleeting.
There are other stories of course, of how Uncle Ted escaped the camps and how granddad drove the ducks. But that one sticks in my mind.
We will remember them x"
---
Edward Bentley (Grandfather)
"My Grandfather was killed on 9th August 1916, whilst serving with the Liverpool Scottish Regiment. 10th (Scottish) Battalion, the King's Liverpool Regiment, at Guillemont, in the Battle of the Somme, aged 31. He had re-enlisted in the Army the previous year having already served from 1904 to 1909. He has no known grave.
My Grandmother was awarded a pension of 18/6d per week on which to bring up my father, then aged 7 and my aunt aged 5. My father used to recall how proud he was when his Dad signed up and paraded on the Review Field in Sefton Park before marching in to the City Centre. He never saw him again."
---
Tommy Turner
"On 28th March 1918, my great granddad, Tommy Turner was injured in the the first battle of Arras and while being carried back to the medical station was killed by a snipers bullet. He was 34 years old and left a wife and 4 children."
---
William Henry Kirkham
"William was my great grandfather killed in action on HMS Lion 31/5/1916"
---
Private John Bell Buckingham
"My Uncle John was killed on 12 August 1916. His death is recorded in the war cemetery at Thiepval in the Somme, France. He was a member of The King's Liverpool Regiment.
The story of my Uncle that I have from my older cousins is of how he wanted to serve but was too young to join up. Misleading the army about his age, he was born in 1899 in Hutchestown, Glasgow, he served in a medical support role. It was in this role I am told he lost his life whilst, without fear for his own life, he went forward to where a severely wounded soldier lay and was killed whist trying to bring the wounded soldier to safety. My cousin contends his actions would have been worthy of a medal but due to being under age such recognition was not considered.
Although I did not know my Uncle his actions are an inspiration to me and serve to remind me about the futility of war."
---
Hugh Campbell White
"Hugh died during WW1", this was said about him in a letter to his parents. "He had always a smile, and was one of the bravest boys that I have ever known. I hope you will find comfort in your sorrow knowing that your boy died like a man serving his King and country."
---
James Ernest Beresford
"Sadly I didn't know my great granddad. But I know he died on HMS Penelope working as a stoker on the 8th February 1944 at the age of 33."
---
Walter Banks
"Walter Banks was one of my Great Uncles. Although he lost his life when the Lusitania sank I heard my mother speak about her Uncle many times. He was, I am told, a Third Engineer on the Lusitania, his brother Frank Banks going on to become Chief Engineer on the Britannic.
The story is told of how before leaving on what was to be the ship's final voyages Walter called on every member of his family to say farewell believing he would not return. I cannot recall the reason for his reported pessimism, and thought it was because the ship was to be sailing with WRENS on board but as the WREN service did not come into being until 1917 this is unlikely to be so.
I do remember my mother saying his mother, her Aunt, was heartbroken at the loss which led to her demise a short time later. The tragedy of war does not begin and end on the front line.
I have looked for a record of my Great Uncle amongst the recorded casualties of the Lusitania sinking but cannot find his name. But I understand that many who lost their lives that day are not recorded."
---
Arthur Monks
"This is my Great Uncle who fought and died in the Battle of Aubers Ridge as is Remembered on the War Memorial at Richebourg L'Aboue in North East France. He served with the Loyal North Lancashire Regiment (along with his Brother, my Granddad Robert Monks) and was only aged 21 when he died in Battle on 9th May 1915. My Partner and I were at the Cemetery on the 100th Anniversary of his passing this year and it was a very emotional trip"
---
Richard I. Blundell
"My Granddad who died in 1917 so I never got to meet him."
---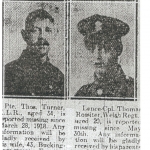 Tommy Turner
"On 28th March 1918 my great granddad, Tommy Turner was injured in the first battle of Arras and while being carried back to the medical station was killed by a snipers bullet. He was 34 years old and left a wife and 4 children."
---
Oswald Dixon aka "Ossie"
"Oswald Dixon – known as 'Ossie' – made Manchester his home after leaving Jamaica to serve during the Second World War. He was the oldest resident at Broughton House care home for veterans in Salford and passed away peacefully at the home on September 25. Mr Dixon turned 100 in April. Known for his wicked sense of humour, he joined the RAF in Kingston, Jamaica, in November, 1944, as a flight mechanic then moved to Britain to serve before the conflict ended." Manchester Evening News
---
Harold Howells
"My great uncle Harold, a gunner with the Royal Field Artillery, killed in action on the Somme 26th July 1916 aged 23. Remembered on the Thiepval memorial in France."
---
Albert White VC
"This is my great uncle who was posthumously awarded the Victoria Cross for bravery in 1917 in France."
---
Ralph Hewitt
"Ralph died at the Somme on February 28th 1917 aged 27 years."
---
Private John George Lightfoot 1174 1st/7th Battalion, The King's Liverpool Regiment
"A brave, local boy, son of Annie and the late JG Lightfoot, 36 Brighton Road, Crosby.
Killed in action 16th May 1915 aged 25 and commemorated at Le Touret Memorial.
Remembered with pride."
---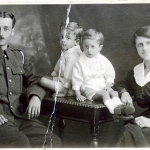 William Stevenson
"This is my Grandfather who died at Ypres on 21st October 1917, three weeks after his daughter, my Mother, was born. I often wonder how different my Mother's life would have been if he had survived WW1. His wife died shortly after WW1 and his two small sons died in childhood."
---
24811 Pte William Hodson, 17th Battn Kings Liverpool Regt
"My Father's eldest brother, who volunteered with hundreds of others at the outbreak of WW1, and was Killed in Action on the Somme 1-3 July 191 aged 26 years whilst serving as a Bomber (a thrower of Hand Grenades)."
---
Harry Lewis
"Harry was my grandmas first cousin.  He is also remembered on the Thiepval Memorial."
---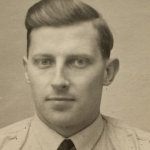 Derek Ashley Manning
"My Dad was a Pilot Officer in the RAF. He was killed in a plane crash when he was 25 years old."
---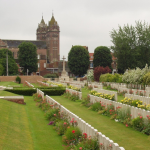 Private Matthew Dunn, Service Number 307486, The King's (Liverpool Regiment), 2/8th Bn.
"Matthew Dunn was my great uncle and just 21 when he died in French Flanders.  His Division landed in France during February 1917 and began its first tour at the Front in March.  He served in La Boutillerie, Bois Grenier, L'Epinette and finally Houplines Sector where he was mortally wounded.  He was transferred to the Casualty Clearing Station in Merville, where he died on 27th May 1917, aged 21.  He is buried in Merville Community Cemetery Extension.
Matthew was the son of Matthew and Rose Dunn, the brother of (my grandmother) Winnie, Sarah and Peter.
ON WHOSE SOUL SWEET JESUS HAVE MERCY R.I.P."
---

George Arthur Caffrey
"Remembering George Arthur Caffrey who served in the Tanks Corps in WW1.
EVER REMEMBERED HE DIED FOR HOME AND COUNTRY."
---
Tony Tennant
"A career soldier, Tony served his country all over the world. Beloved father to Irene, Bill and Jimmy, and Grandfather to Simon, John, Michael, Paula and Steven."
---
George Alexander Nolan
"George was my Great Uncle, he served with The Kings 10th Regiment(Liverpool Scottish) and died from wounds on November 6th 1918 shortly before the Armistice . He is buried in France and we visit whenever we can."
---
Henry Dears
"A poppy is a flower I wear on my chest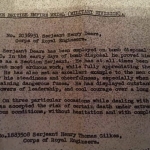 To think of those who are now at rest
The gallant hearts the bravado as the slept
No one should have seen the secrets they kept
Your a man now people would say
They were boys out of school finding their way
We should all be paying respect to those before
The eagles who landed, Normandy, it all
For those who are still fighting our cause
I love, respect and commend you all Xx"
---
William James Eaglesfield
"My great uncle who fought in WW1 with the Lancashire Fusiliers and was awarded the Military Medal. He died on 15 November 1918."
---
Charles Edward Eaglesfield
"In memory of my grandfather who I sadly never knew. He was in the Royal Army Medical Corps."
---
William Henry Williams 
"William was the uncle I never met."
---
William Bohl
"Gunner 41962 100th Brigade RFA – William Bohl, born 1891 and son of Frederick W. and Annie Bohl of 50 Carmel St, Everton. Occupation Warehouseman.
Died of Wounds on 1st September 1916 during the Salonika Campaign.
Re-buried at Lembert Road Cemetery, Salonika, Greece in November 1919."
---
In 2015 we hosted the Poppies: Weeping Window and people chose to remember loved ones by completing postcards and pinning them to the Poppies Memory wall within St George's Hall. View the digital memory wall.