Living the China Dream
...and other ways to escape without leaving the city!

In case you missed it, last week we launched Chapter One of our China Dream season, which coincides with our Chinese New Year celebrations and promises to be the beginning of an amazing exploration into contemporary China, as the city hosts one of the world's most iconic ancient artworks.
In a week in which Feast of Fire, Albert Dock and Feis Liverpool announced exciting plans as part of #Liverpool2018, we help you on your path to living the #ChinaDream, as well as other ways of escaping without having to leave the Liverpool City Region over the next couple of weeks…

---
Chinese New Year 2018
---
When? Friday 16 February – Sunday 18 February
Where? Across Liverpool City Centre
Why go? Another part of China Dream will see Culture Liverpool celebrate the Year of the Dog with a three day run of celebrations from 16 – 18 February. Commencing on Friday, our Jingwei Legacy projections (pictured above) will illuminate the Chinese Arch, the Black-E and The Arch each night and close with a pyrotechnic finale on Sunday. Alongside this, there is a jam-packed calendar of traditional Chinese entertainment, street theatre and workshops.
---
---
PRESENCE: A window into
Chinese Contemporary Art
---
When? Open now and running until Sunday 3 June
Where? St George's Hall, Liverpool
Why go? Culture Liverpool proudly presents a FREE exhibition of cutting edge contemporary art that celebrates the city's current relationship with China, and looks to the future. The artists included cover a range of themes including consumerism, technology, connectivity and the individual's place in the world today, hidden in the vaults of St George's Hall.
---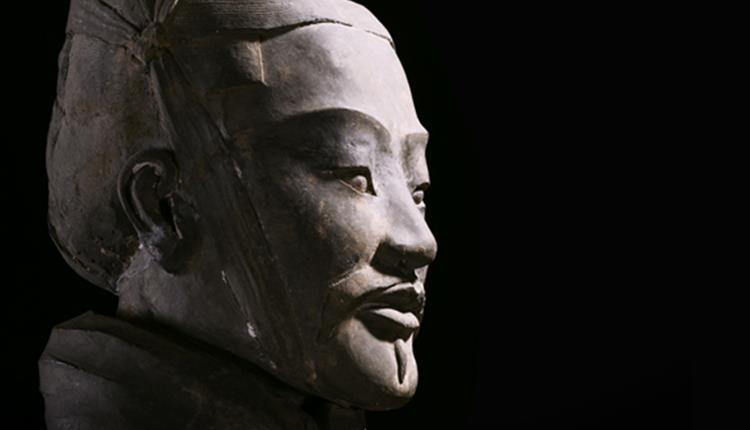 ---
China's First Emperor and the Terracotta Warriors
---
When? Open now and running until Sunday 28 October
Where? Liverpool World Museum
Why go? Another part of Chapter One in our China Dream season, the story of China's First Emperor and the Terracotta Warriors has been hotly anticipated in the run up to #Liverpool2018 and provides visitors to the city with a chance to see more than 180 spectacular artefacts from museums across Shaanxi Province, over half of which have never been on show in the UK before. One of the main attractions of this exhibition is China's world-famous Terracotta Warriors and this is the first time in more than 30 years that they will be showcased in a museum outside London. Tickets are in high demand, so try and catch this unique opportunity while you can!
In addition to the exhibition, National Museums Liverpool are also hosting An Evening with Edward Burman on Tuesday 20 February. The author of Terracotta Warriors: History, Mystery and the Latest Discoveries will be presenting a talk, with a Q&A afterwards, and you can find out more about the special event here.
---
---
The Wedding
---
When? Wednesday 21 February – Saturday 24 February
Where? Liverpool Playhouse Theatre
Why go? Brought to Liverpool by reputable physical theatre company, Gecko, this latest creation is inspired by the complexities of human nature; the struggle between love and anger, creation and destruction, community and isolation. In a blur of wedding dresses and contractual obligations, their extraordinary ensemble of international performers guides audiences through a dystopian world in which we are all brides, wedded to society.
---
---
The City and the Value of Things
---
When? Wednesday 21 February – Saturday 24 February
Where? Liverpool Everyman Theatre
Why go? YEP (Young Everyman Playhouse) bring an ensemble of 50 young performers with a unique choral stamp to depict the world and cities that we live in within this episodic drama.
---
---
Liverpool Beer Festival
---
When? Wednesday 21 February – Saturday 24 February
Where? The Crypt of Liverpool Metropolitan Cathedral
Why go? If you are a lover of beer and/or cider, then this one's for you, as CAMRA will have over 200 of them available, amongst the stunning backdrop of Liverpool Metropolitan Cathedral Crypt. Five sessions will be available from Wednesday through until Saturday.
---
---
The Hound of the Baskervilles – The Hit Farce
---
When? Thursday 22 February
Where? The Epstein Theatre
Why go? For one night only, Northern Rep present this inventive and hilarious comedy mystery, which is a brilliant adaptation of the Sir Arthur Conan Doyle classic crime caper and features two fearless actors playing every role in this fast paced farce.
---
---
LIJF: Arun Ghosh IndoJazz Sextet
---
When? Saturday 24 February
Where? The Capstone Theatre
Why go? This FREE concert which is part of Liverpool International Jazz Festival, sees British-Asian clarinettist and composer Arun Ghosh make his debut at the annual music event, now in its sixth year. Described by the late Pandit Ravi Shankar as a 'natural born improviser', Ghosh is a renowned innovator of the modern IndoJazz style. Winner of 'Jazz Instrumentalist of the Year' at the 2014 Parliamentary Jazz Awards, he is a leading light on UK and international jazz scenes, captivating audiences and critics with his passionate and dynamic performance style, eloquent musical expression and charismatic rock 'n' roll spirit.
---
---
Experimenting with Mixed Media
---
When? Sunday 25 February
Where? The Bluecoat
Why go? This is your chance to get hands-on, hone your skills and explore new ways of being artistically creative. Mixed media art is a type of visual art which incorporates various types of art media. By combining textures with unusual mediums, the end result is the creative accomplishment. Many techniques, materials and compositions play off each other when creating the piece. There is adventure in not knowing where you are going with it until you get there! This workshop will present several methods of collecting and arranging, cutting apart and reconnecting, and building materials onto canvas.
---
---
The Kite Runner
---
When? Tuesday 27 February – Saturday 3 March
Where? Liverpool Playhouse Theatre
Why go? Returning to Liverpool's Playhouse after a stint on the West End, The Kite Runner sees Afghanistan as a divided country on the verge of war and two childhood friends are about to be torn apart. It's a beautiful afternoon in Kabul and the skies are full of the excitement and joy of a kite flying tournament. But neither Hassan nor Amir can foresee the terrible incident which will shatter their lives forever.