Get to Know: Bluecoat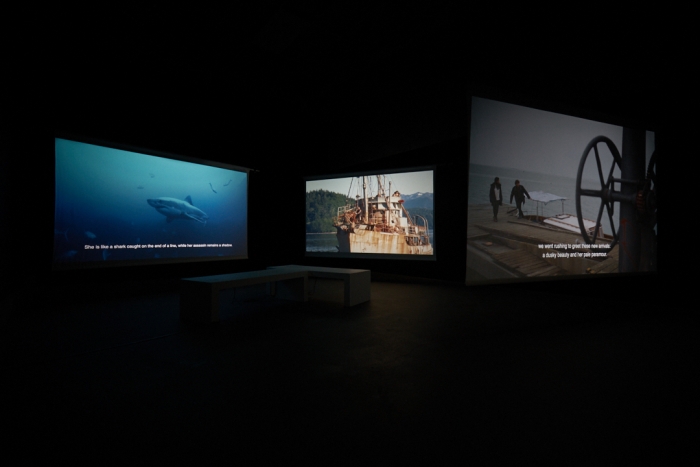 Bluecoat Director, Bryan Briggs discusses the history of the building and his career within the arts sector in Liverpool…
Bluecoat is Liverpool's centre for the contemporary arts, housed in the city centre's oldest building, a former charity school founded in 1717. When the school relocated to larger premises in Wavertree in 1906, a group of artists, the Sandon Studios Society moved in the following year. By 1927, they had bought the building, formally constituting it as an arts centre, the first in the UK!
So we are custodians of a very rich heritage – a historically important piece of architecture in the city, a symbol of Liverpool's mercantile maritime past and its early philanthropy, as well as a centre that has supported a wide range of artists working in art, music, dance, literature and live art, from the local to the international. Over the past century we have hosted the likes of Picasso, Stravinsky, Yoko Ono and Captain Beefheart, and several Turner Prize winners. US artist Keith Haring showed here in 1982, 37 years before his current Tate Liverpool show.
I came to Liverpool to study fine art at the Polytechnic in the 1970s – the same time as archetypal art school band Deaf School – and have stayed. The city had an immediate appeal, with a rich cultural scene, stunning architecture, feisty politics, independent spirit and sense of identity. I have researched many of its cultural strands, which run much deeper than the popular view that it all started with The Beatles.
At the moment I am writing, and editing with John Belchem, a book charting Bluecoat's 300+ year history, to be published in 2020. I am also continuing with several ongoing projects including our Lowry Lounge, an annual celebration of the famous modernist writer Malcolm Lowry (Under the Volcano), and we recently unveiled a blue plaque that Wirral Council are erected in his honour on New Brighton Prom at the end of July.
Currently at Bluecoat we're hosting two really engaging exhibitions, Shezad Dawood: Leviathan and Grace Ndiritu: The Ark, which explore society, migration and the environment. Shezad's show features an epic film series alongside textile and neon work, which combine themes of marine biology, climate change, political systems and mental health, to show how human activity and marine ecologies are intertwined. There's also a brand new virtual reality work visitors can try, which explores what the future might hold for marine biology in a world profoundly affected by climate change.
In Grace's exhibition she showcases some of the creative results of her 2017 live art project, The Ark: Center For Interdisciplinary Experimentation, which took place in Paris. She invited individuals to live together in an off-grid setting in order to create possible solutions to contemporary global issues.
And in our upstairs gallery visitors can find Rise Up! a gallery we have created for children and young people. Here, visitors aged 7+ can create their own artwork in response to the pressing issues facing our planet. This show is open until 29 September, while Leviathan and The Ark continue until 13 October.
Liverpool's cultural offering is quite unlike anywhere else, partly as it has a real sense of its own history. While this can sometimes be too nostalgic or self-congratulatory, at its best it connects – through its history as a global port and its radicalism – to important concerns, around globalisation, migration, inclusion and justice. There is also a collegiate way of working in the cultural sector, as expressed through consortia like LARC (Liverpool Arts Regeneration Consortium) and COoL (Creative Organisations of Liverpool) that is not found in other comparable cities.
Arts organisations have been immensely important to the regeneration of the city. In fact, Bluecoat can claim to be a very early example of this when a group of progressive artists took over an empty building and made it into a vibrant cultural centre over a hundred years ago. While there have been major successes here in terms of tourism, the visitor economy and rebranding the city, we need to find ways to ensure that those very artists and cultural entrepreneurs that initiate such regeneration are not priced out in the process.
Rather than see the contemporary arts as separate from traditional cultural offers, there is great value in bringing the two together, as we are discovering at Bluecoat, where our heritage story – recently refreshed through an archival website My Bluecoat, exhibitions and events – is a great way for people to be introduced to and experience new art.
Bluecoat is looking forward to the next decade as we carry out some further capital work on our building, which will improve visitor experience and our sustainability; continue to support artists develop their practice; and engage a wider diversity of audiences much more proactively in our work.
Despite an increasingly challenging funding environment, the arts in the city region are well placed to provide somewhere that is creative, discursive and inclusive – at a time when such public space is shrinking. Our artists and arts organisations are one of our most precious assets and we need to invest in them, starting in schools, where creative subjects are, inexplicably and counter-productively, being squeezed from the curriculum.
Liverpool has a wealth of experience in bringing art and people together through pioneering, and often little-known, projects in many communities, which have real social impact. I'd like to see us connect them to other progressive agendas, and shout more about them! In the next 10 years, climate emergency will remain the most pressing challenge for us all and the arts sector has an obligation, not only to reduce its collective carbon footprint, but to articulate through the imagination of artists what a sustainable future might look like and the radical actions needed to achieve it.