10 Things To Do Over The Next Two Weeks (Sat 14 – Fri 27 April)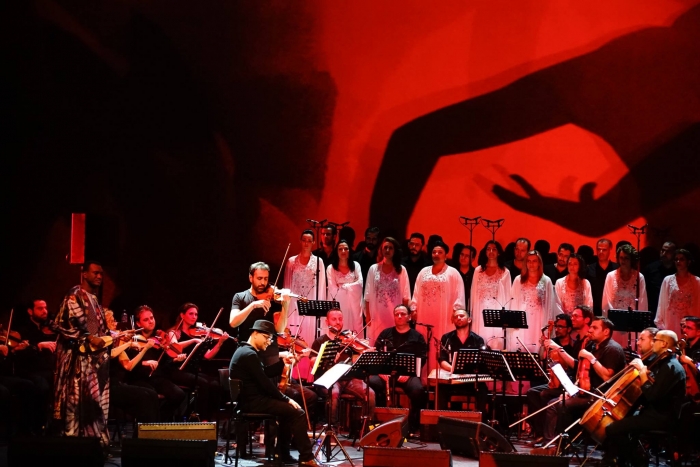 Another fortnight has passed! Easter has been and gone. And you would be forgiven if you were feeling blue. However, with two May bank holidays on the horizon, #Liverpool2018 is still coming up with the goods and we have plenty of variety in store for you!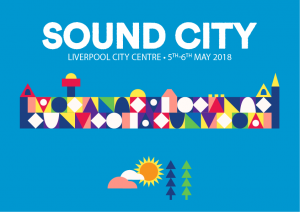 The early May bank holiday weekend will see the return of Liverpool Sound City from Saturday 5 – Sunday 6 May, with the team recently announcing 150 more artists for what is sure to be a great weekend at Liverpool Baltic Triangle.
Sound City 2018 will feature an eclectic arts programme, including opera, poetry, acoustic performances, spoken word, underground mavericks, collaborations and more.
---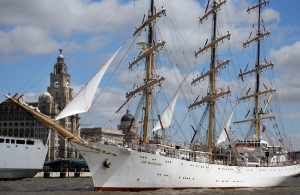 Over to the late May bank holiday weekend, which will welcome Culture Liverpool's very own Three Festivals Tall Ships Regatta, organised in partnership with Sail Training International and taking place from Friday 25 – Monday 28 May. Our latest #TallShips plans have revolved around the release of our Changing Tides programme, which will see spectacular commissions showcased alongside theatre, performance and music reflecting the three race ports, Liverpool, Dublin (Albert Dock) and Bordeaux (Pier Head).

This will be the fifth time Liverpool has hosted these historic vessels in the past three decades, and we are immensely proud to have them running alongside a major coup in the Liverpool Bordeaux Wine Festival.
As you can see, there is so much to look forward to in the next couple of months! But, as always, we will be looking at what you can do throughout the fortnight ahead. So, without further ado, here's our Top 10 Things To Do Over The Next Two Weeks (listed in chronological order for your viewing ease)…
---
---
10. A Clockwork Orange
---
When? Saturday 14 April – Thursday 12 July 2018
Where? Liverpool Everyman Theatre
Why go? In his notorious novel of teen culture gone bad, Anthony Burgess unleashed amoral Alex on the world. And in this, his own stage adaptation, the story comes dangerously to life, slicing open society with a steely poetic edge and taking a good hard look deep inside.
Shot through with music and studded with Burgess' own songs, this is a thrilling, scalpel-sharp tale about transgression, free will and the power of old Ludwig Van.
---
---
9. dot-art Club
---
When? Sunday 15 April – Sunday 20 May 2018
Where? Hope Street Ltd
Why go? dot-art Club is designed to help children aged 7 to 11 years develop their drawing skills and build a lifelong love of art! Drawing improves fine motor skills, strengthens critical thinking and problem solving skills. It enables children to understand how to plan and execute their ideas and increases their ability to observe the world around them. Drawing also develops more awareness of spatial relationships and builds self confidence and independence.The class will focus on various forms of drawing such as line, contour, cross hatching, mark making, negative space, value (light/shadow), composition and other techniques . This will greatly enhance students' ability to draw what they see. The class will work from still life, mirrors, and occasional models (each other).
---
---
8. Roald Dahl's George's Marvellous Medicine
---
When? Tuesday 17 April – Saturday 21 April 2018
Where? Liverpool Playhouse Theatre
Why go? Following the success of The Twits and The Witches, Curve's magnificent new co-production with Rose Theatre Kingston promises to be yet another hugely imaginative and entertaining stage adaptation, bursting with growing grannies, feathery farm animals and bags of frothbuggling family fun. Join us to see Roald Dahl's treasured tale brought to phizz-whizzing life, as  George takes his chance and sets about creating a brand new medicine to cure his grandma of her cruelty!
---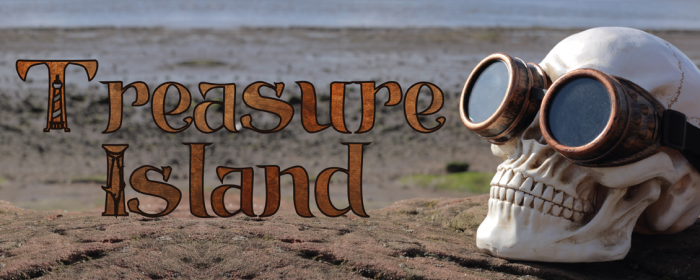 ---
7. Treasure Island: A Steampunk Pirate Spectacular
---
When? Friday 20 April – Saturday 21 April 2018
Where? Liverpool's Unity Theatre
Why go? Multi-award winning MATE Productions launch their 2018 tour of Phil Willmott's spectacular re-imagining of Robert Louis Stephenson's pirate epic at Liverpool's Unity Theatre. This year's buccaneering adventure promises to be another stunning hit and a thrilling voyage for all the family. Come dressed in your finest pirate regalia, board the Good Ship Hispaniola and join the quest of a lifetime to Treasure Island – X marks the spot!
---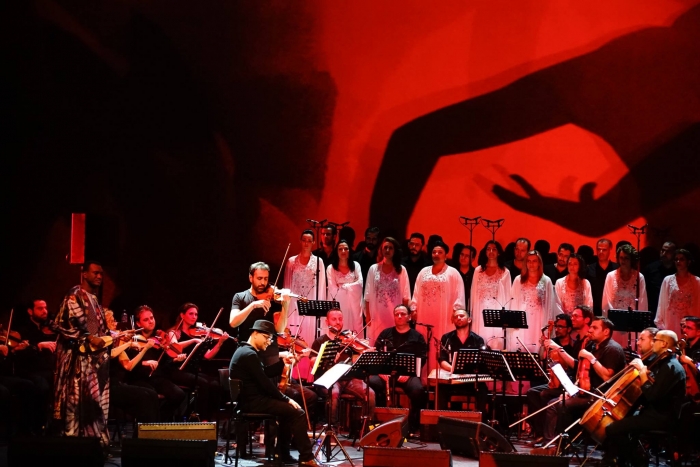 ---
6. The Orchestra of Syrian Musicians
with Special Guests
---
When? Monday 23 April 2018
Where? Liverpool Philharmonic Hall
Why go? The Rapid Response Unit – a one-year art project fusing real time news and current affairs with UK and International artists of all disciplines – has commissioned the extraordinary Orchestra of Syrian Musicians to formulate a musical expression for St George's Day. The Orchestra of Syrian Musicians will formulate a musical response, culminating in this unique public performance and will be joined onstage by Blur's Damon Albarn, Mounir Troudi and members of Royal Liverpool Philharmonic Orchestra at Liverpool Philharmonic Hall.
---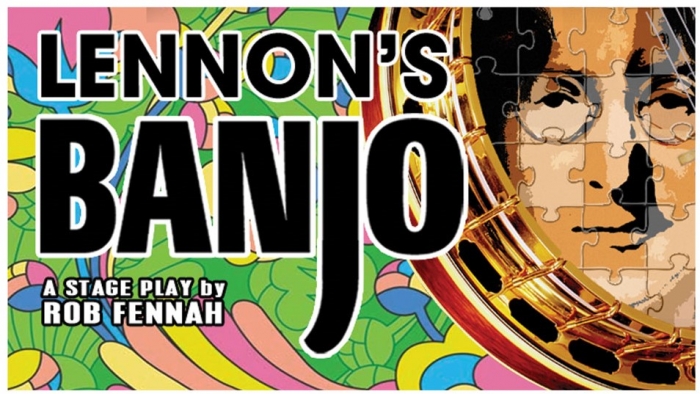 ---
4. Lennon's Banjo
---
When? Tuesday 24 April – Saturday 5 May 2018
Where? Epstein Theatre
Why go? From the writer of the stage play adaptation of Helen Forrester's 'Twopence to Cross the Mersey' comes a brand-new comedy about the disappearance of Lennon's first musical instrument. The play is based on the 2012 novel 'Julia's Banjo' by Rob Fennah and Helen A Jones and will mark the 60th anniversary of Julia Lennon's death and the disappearance of the banjo she taught her son to play. Produced by Pulse Records Ltd in association with Bill Elms, Lennon's Banjo will open at Liverpool's Epstein Theatre on Tuesday 24 April 2018 for a two-week run until Saturday 5 May.
---
---
3. MARSM and Liverpool Arab Arts Festival (LAAF) present Lekhfa at the Invisible Wind Factory
---
When? Tuesday 24 April 2018
Where? Invisible Wind Factory Substation
Why go? Funded by Arts Council England (ACE) through the Grants for the Arts funding stream and presented by LAAF and MARSM, an events company that promotes the rich and diverse culture of the Arab world across the UK and beyond, this gig will feature bass-heavy to stripped down Egyptian dance tracks intertwined around the dystopian poetry Mido Zoheir, one of the most celebrated Egyptian poets of their generation. The concert, which sees LAAF and MARSM unite in their shared mission to showcase the very best of Arab culture, will also mark the launch of LAAF's 20th anniversary programme, which this year runs from 5-15 July. The line up announcement will include details of its enhanced musical programme for 2018, facilitated by the provision of additional resources by Culture Liverpool as part of #Liverpool2018.
---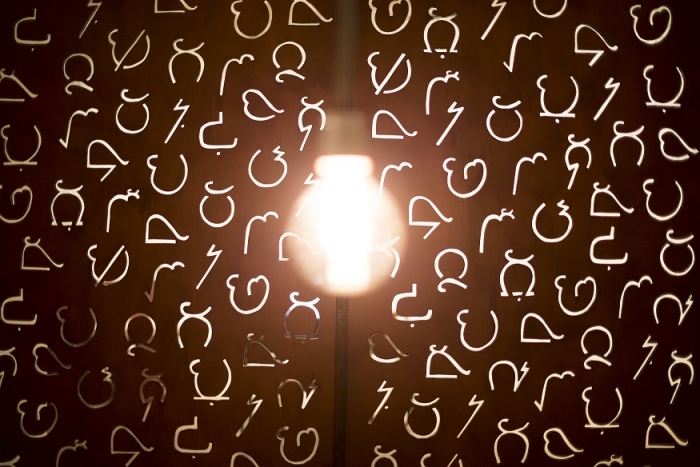 ---
3. Euphonia by Emma Smith
---
When? Thursday 26 April – Sunday 24 June 2018
Where? Bluecoat
Why go? Bluecoat's gallery is transformed into a sonic chamber for collective singing in this ground-breaking new sound installation by Emma Smith, based on the music of social communication. Euphonia is an interactive sound work illustrating how we unconsciously make music through interlocking rhythms, pitch and tone when we engage in friendly interactions – such as chitchat with friends. Smith will draw from sounds created by the many people who visit Bluecoat on a daily basis –parents and babies, visitors to the café and the choirs and groups who rehearse there in the evenings.
---
---
2. On The Corner
---
When? Friday 27 April – Sunday 29 April 2018
Where? Various venues across Liverpool's Baltic Triangle
Why go? A brand-new three day event series landing on the corner of Liverpool's Baltic Triangle, taking place Friday 27th to Sunday 29th April. Featuring a prolific line-up of long overdue city debuts, On The Corner will launch with a huge opening party on Friday 27 April as Vels Trio play Madlib's "Shades of Blue." Taking place at Constellations, Saturday is set to showcase a line-up of the UK's most progressive artists, across an unprecedented sprawling Constellations site. Headliners include; Fatima & the Eglo Live Band, Werkha & Mafalda. Sunday certainly ain't no time for resting, with On the Corner transforming into a melting-pot of creative workshops, pop-up food stalls and an independent record label market. Local music will fill the day, with the venue coming alive to sounds from across the city's music scene.
---
---
1. Always Sunny in Liverpool Party Night!
---
When? Friday 27 April
Where? The Handyman Bar
Why go? This charity night for Child.org will start with a fun 'It's Always Sunny in Philadelphia' quiz, followed by an array of games that feature in the show including a 'Flipadelphia' flip cup tournament. We then have Dave Owen aka 'The Human Jukebox' singing hits from the show! Expect a big DAYMAN sing-a-long! The night will end with everyone 'dancing their asses off'! Expect themed drinks from the show all night and top prizes including local bar tabs, food vouchers and Always Sunny merch!
---
P.S. Don't forget that you can find all of the latest Liverpool City Region
events at cultureliverpool.co.uk/events>
---