10 Things To Do Over The Next Two Weeks (11 – 25 May 2018)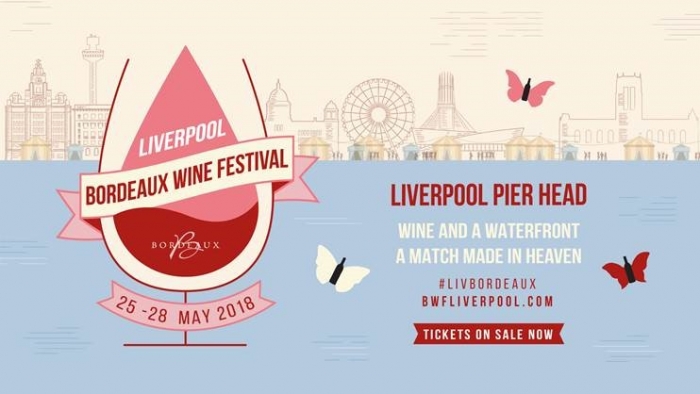 There's never a dull day in Liverpool! On top of our routine 10 Things To Do Over The Next Two Weeks, we remind you that details of three #Liverpool2018 events have been launched since the release of our last blog.
The city is excited to welcome two sporting events in the shape of the exhilarating Red Bull Drift Shifters, which will roar onto The Strand this August, and a celebration of "The Beautiful Game", The Art of Football, will take place in various locations within the city throughout the course of 2018 FIFA World Cup.
Last, but not least, we announced the huge (you may even say "giant") news that we are teaming up with Royal De Luxe for a third time to deliver Liverpool's Dream, in a Giant Spectacular event which will see the city joining forces with Wirral in October. Visit bit.ly/LiverpoolsDream for more information (including FAQs) and get involved with the conversation on our Giant Spectacular pages – Facebook, Twitter and Instagram – by using the #LiverpoolGiants hashtag.
As you can see, the events forecast for the year is growing stronger and stronger with every announcement we make, and whatever you decide to attend during Liverpool 2018, we look forward to welcoming you on what is already proving to be an exciting journey.
In the meantime, here are 10 great things to do, happening in and around the city over the next two weeks (listed in chronological order, as per usual)…
---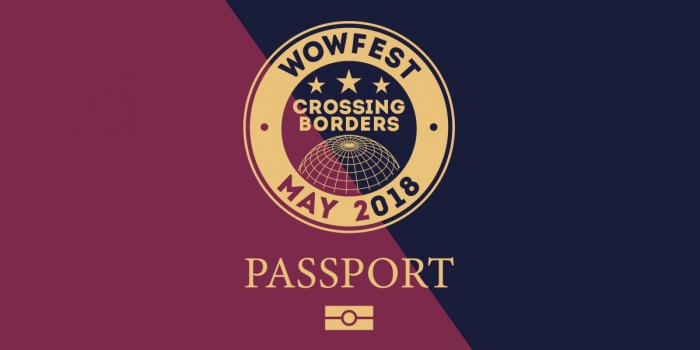 ---
10. WoWFest 2018: Crossing Borders
---
When? Running until Thursday 31 May 2018
Where? Various locations across Liverpool
Why go? WoWFest 2018 – Crossing Borders is Writing on the Wall's 18th annual festival and is Liverpool's longest running literary/writing festival. Having started on Wednesday 2 May, Crossing Borders responds to recent national and international political, social and cultural developments around issues of Brexit/The EU, migration, race, inclusion/exclusion, diversity, and nationalism. While Trump talks of building walls, and borders are back on the international agenda, this event will explore messages of togetherness, hope and inclusivity by building stories and experiences around the thoughts, ideas and hopes of our communities for the society and identity they wish to build for themselves and each other in the wake of Brexit.
Among the WoWFest 2018 events happening over the next two weeks are City Poets, Rocket Man – An Evening with Majid Adin and Kate Evans, Dizraeli Live, The Life & Rhymes of Benjamin Zephaniah, Prison Writes and Shy Radicals and Shrinking Violets.
---
---
9. Open House 2018
---
When? Monday 14 – Friday 18 May 2018
Where? University of Liverpool
Why go? This five-day festival of talks, performances, exhibitions and interactive experiences will showcase great ideas, knowledge and culture. The diverse list of speakers and contributors includes American chef and author Ken Hom OBE, the Mayor of Liverpool City Region Steve Rotheram, and prolific Shakespearean actor Michael Pennington. Together with some of the University's leading researchers and other guest contributors, they'll be delivering an illuminating and entertaining programme that offers something for everyone.
---
---
8. Book Art Exhibition: Frankenstein 2018
---
When? Monday 14 May – Thursday 9 August 2018
Where? Liverpool Central Library
Why go? The theme of this amazing new exhibition marks 200 years since the first edition of Mary Shelley's Frankenstein (also known as The Modern Prometheus) was published. Book artists from around the world have responded to Frankenstein with a hugely creative range of ideas. Some have been stimulated by the themes in the book; others have been inspired by the way the story is told; others have made links between Frankenstein and other classic stories such as Dracula and The Golem. This exhibition elaborates on these examples of fantastic creativity, showcasing imagination and diversity  that has since appeared in book art.
---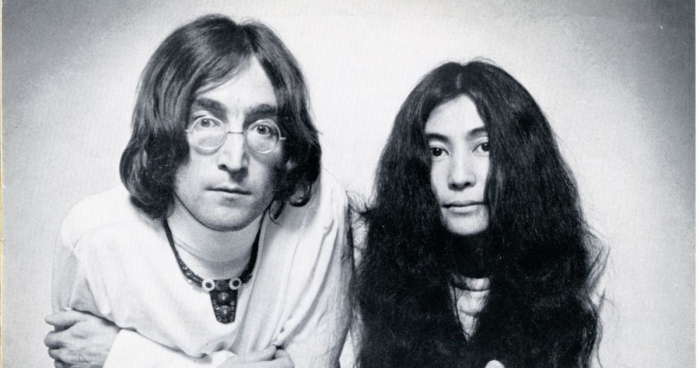 ---
7. Double Fantasy – John & Yoko
---
When? Friday 18 May – Monday 22 April 2019
Where? Museum of Liverpool
Why go? In a world first, the Museum of Liverpool will host this ground-breaking exhibition telling John Lennon and Yoko Ono's story in their own words. The exhibition explores the personal and creative chemistry of this iconic couple and their ongoing Imagine Peace campaign. Double Fantasy – John & Yoko is a free exhibition, celebrating the meeting of two of the world's most creative artists who expressed their deep and powerful love for one another through their art, music and film. They used their fame and influence to campaign for peace and human rights across the world, transforming not only their own lives, but art, music and activism forever. Featuring personal objects alongside art, music and film produced by both John and Yoko, the exhibition is drawn from Yoko's own private collection, some of which has never been displayed.
---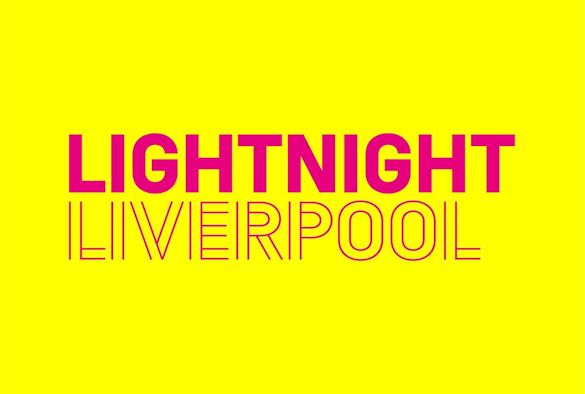 ---
6. LightNight Liverpool 2018: Transformation
---
When? Friday 18 May 2018
Where? Various locations across Liverpool
Why go? LightNight returns on Friday 18 May 2018, unlocking the doors of Liverpool's best-loved arts, culture and heritage venues late into the night. A culture crawl like no other, visitors of all ages are invited to follow an unforgettable trail of events in celebration of the city's year-round world-class cultural offer. See places, spaces and people across the city come alive with one spectacular night of over 100 free performances, exhibitions, installations, workshops, talks and much more. This year's programme explores 'Transformation' and will look at changes that are happening around us; turbulent and political, personal and emotional, visible or invisible, as well as the transformation of our city over the last ten years.
---
---
5. Rock 'n' Roll Marathon & Half Marathon
---
When? Saturday 19 – Sunday 20 May 2018
Where? Albert Dock, Liverpool Waterfront
Why go? Race through the city where Rock laid its Roots! Walk or run in the steps of The Beatles, and let the beat go on as you discover Liverpool's rock/ pop history along your marathon or half marathon journey. With Music every mile, the blingiest Medals, moments to be made with friends and family and lots & lots of miles to be run, there's something for everyone here! The Rock 'n' Roll team are also introducing the Remix Challenge this year – run on Saturday and Sunday and receive an EXTRA medal! 3 medals,
2 days of running, 1 Experience.
---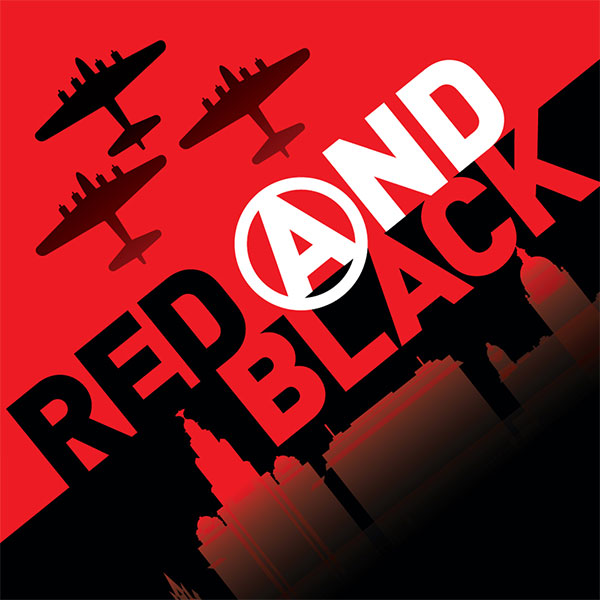 ---
4. Red and Black
---
When? Monday 21 – Saturday 26 May 2018
Where? LIPA (Liverpool Institute for Performing Arts)
Why go? The Spanish Civil War inspired art like no other and Red and Black depicts how Liverpool responded. Devised and produced in collaboration with award-winning theatre company Slung Low, Red and Black is LIPA's biggest ever production featuring a cast over 100 performers (both students and community performers). An immersive theatre event, part historical and part imaginative – the performance starts in a Liverpool working mens' club fundraiser in 1937. The audience is then taken on a journey around LIPA, experiencing theatrical performances, dance, multi-media and sensory installations, interactive games, puppetry, clowning and improv. It culminates in a finale featuring a giant puppet, a musical chorus of 100+ and theatrical effects.
---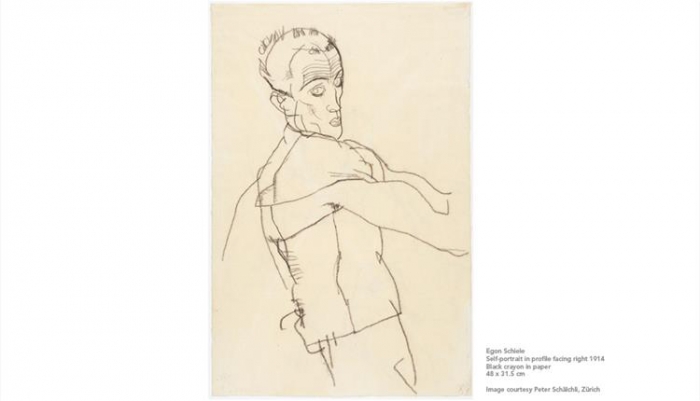 ---
3. Tate Liverpool at 30: Egon Schiele
and Francesca Woodman
---
When? Thursday 24 May – Sunday 23 September 2018
Where? Tate Liverpool
Why go? Tate Liverpool presents a major exhibition of ground-breaking work by Egon Schiele (1890–1918) and Francesca Woodman (1958–1981), two dynamic figures working at different ends of 20th Century art renowned for their portraiture. Ten years after Tate Liverpool staged its internationally acclaimed Gustav Klimt show, which enjoyed record-breaking visitor numbers, the gallery will showcase the works of Klimt's protégé Schiele in the 100th anniversary year of the Austrian artist's death. The exhibition will open on 24 May, marking the 30th anniversary of the opening of Tate Liverpool. Bringing together a focussed selection of works, the exhibition will guide visitors through a multitude of representations of the human body captured by both artists.
---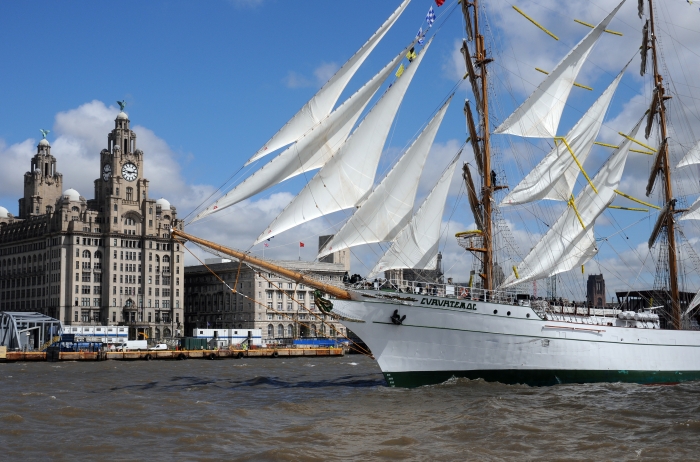 ---
2. Three Festivals Tall Ships Regatta
---
When? Friday 25 – Monday 28 May 2018
Where? Liverpool Waterfront, with the Changing Tides Programme of arts and entertainment reflecting  three race ports and taking place as follows: Liverpool (Mann Island and City Centre), Dublin (Albert Dock) and Bordeaux (Pier Head).
Why go? The international fleet of Tall Ships makes a triumphant return to the Mersey over the late May Bank Holiday weekend. The Three Festivals Tall Ships Regatta, organised in partnership with Sail Training International and taking place at the same time as Bordeaux Wine Festival, will link Liverpool, Dublin and Bordeaux through four days of maritime magic. This is the fifth time Liverpool has hosted these historic vessels in the past three decades, and during Capital of Culture year an estimated one million people packed the banks of the river to catch a glimpse of the parade of sail. The Tall Ships, berthed on the Cruise Liner Terminal and in the Canning and the Albert Docks, will be open for visits from 12pm on Friday 25 May.
---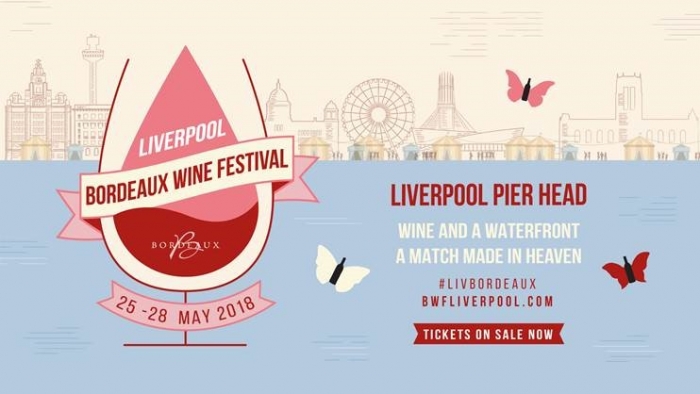 ---
1. Bordeaux Wine Festival
---
When? Friday 25 – Monday 28 May 2018
Where? Pier Head, Liverpool Waterfront
Why go? In a major coup and another first for the city, we will be presenting the Bordeaux Wine Festival on Liverpool Waterfront alongside the Three Festivals Tall Ships Regatta! Liverpool is being embraced into the Bordeaux 'Fete le Vin' family alongside Brussels, Hong Kong, Quebec and, of course, Bordeaux itself – and will give the beautiful French city the warmest of welcomes in return. This is set to be one of most sought-after festival tickets in town during the late May Bank Holiday weekend, with a special event tasting pass opening up a wonderful world of wine adventure. Take your specially-branded Bordeaux wine glass and carrying case and enjoy up to six tastings along with the chance to learn all about the diversity of Bordeaux wines (reds, rosés, whites, sparkling and sweet wines) from the official 'L'École Du Vin De Bordeaux' – Bordeaux Wine School. Visitors can also purchase Bordeaux wine during the event.
---
Other things to look out for…
---
Epstein Theatre continue with their excellent season, with The Best of Wham!, Dear Zoo, Dusty & The Shades of The 60s and The Salon among performances taking place over the next fortnight, offering you a wonderful variety to choose from.
Or maybe you want to get hands-on enhance your arts skills? If so, then there's plenty of scope to do that too – whether you take up Watercolour for Beginners at Hope Street Ltd, or explore The Bluecoat's latest offer with Drawing For Everyone, Beginners Digital Photography and Jewellery Making in Metal.
As you can see, there is plenty to do during the jam-packed fortnight ahead! We hope you enjoy whatever it is you decide to get involved with during the next two weeks of #Liverpool2018.
---
P.S. Don't forget that you can find all of the latest Liverpool City Region
events at cultureliverpool.co.uk/events>
---