BLM Digital Soundscape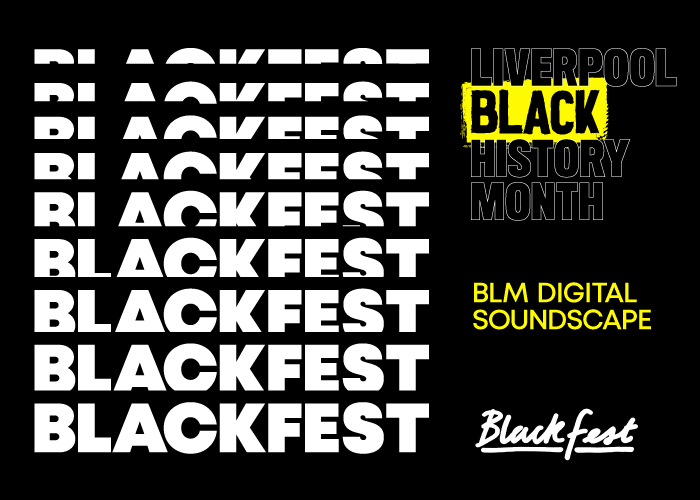 ---
Brought to you by Blackfest
Online LIVE Stream
Friday 23 October 2020, 7pm
Pre-booking is essential. Donations welcome.
---
BlackFest is bringing you a LIVE online digital performance of BLM Soundscapes which includes backdrops of Afro beats, jazz tones and an atmospheric feel to give the audience an immersive experience of the movement felt by all. This piece has been developed by many creative voices including writers, singers and poets from Liverpool, across the UK and internationally. It is a creative response in solidarity to the BLM movement. The full compilation is an anti-racist BlackFest comprising a collection of commissioned poems and spoken word, in celebration of what it means to be Black and on Blackness.
Sound Engineered & Produced by: Breezy idegoyke.
---
Join the conversation:
---
Web: blackfest.co.uk
Facebook: @blackfestcreatives
Twitter: @fest_black
Instagram: @blackfestcreatives
---