Black History Month Lecture Series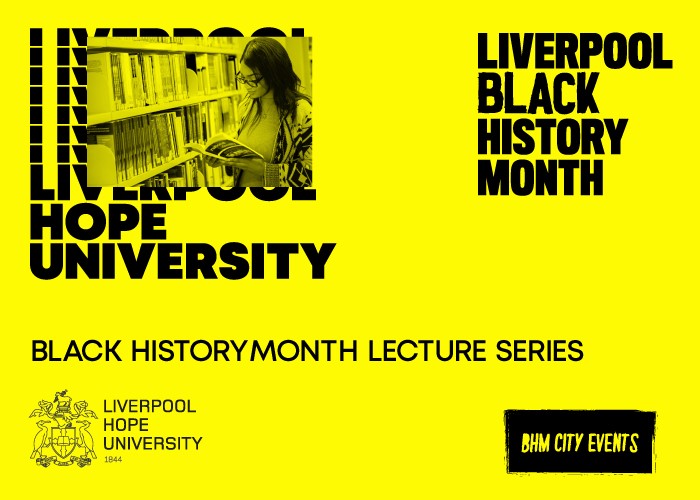 ---
Brought to you by Liverpool Hope University
Zoom Webinars
Wednesday 7 October 2020, 7pm – Florence Adeoye
Wednesday 21 October, 7pm – Hakim Adi
Wednesday 28 October, 7pm – Dave Clay
---
Liverpool Hope University invites you to listen to public lectures provided by three exceptional practitioners of black history: young historian Florence Adeoye, a graduate of the University of Liverpool; Dave Clay, author of 1919-2019 A Liverpool Black History; and Hakim Adi, Britain's first black history professor (University of Chichester).
This event is taking place in collaboration with the Young Historians Project, a non-profit organisation formed by young people encouraging the development of young historians of African and Caribbean heritage in Britain.
To join the Zoom webinar please email Associate Professor Bryce Evans at [email protected] to receive your Zoom webinarlink.
---
Join the conversation:
---
Web: hope.ac.uk
Facebook: @LiverpoolHopeUniversity
Twitter: @LiverpoolHopeUK
Instagram: @liverpoolhopeuk
---