Fab Four's 'Holy Grail' performance takes centre stage
Liverpool's British Music Experience (BME) is set to screen astonishing missing-believed-wiped tapes from television performances from The Beatles and other legendary acts.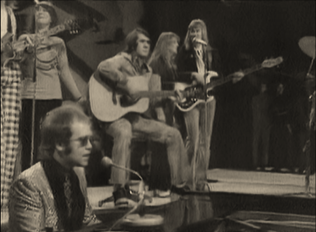 On Saturday 24 August, the Cunard Building venue will showcase what has been hailed as the 'Holy Grail' of lost tapes which contains footage of the only ever live appearance of The Beatles on Top of the Pops on 6 June 1966.
The screening has been made possible thanks to a partnership with the Kaleidoscope Archive which specialises in recovering video and TV shows
Coinciding with International Beatles Week, this will be the first showing in the city for more than 50 years, after the footage was recently unearthed and restored.
It was believed only an 11-second, silent clip existed which was discovered in April this year by a collector in Mexico.
However, another collector and music enthusiast, David Chandler, contacted Kaleidoscope, and handed over a series of 8mm film reels.
The footage, which includes a 92-second performance by The Beatles playing Paperback Writer, lasts nine minutes in total and also shows Dusty Springfield singing Goin' Back, Tom Jones singing Green, Green Grass of Home, The Hollies performing Bus Stop, and other performances by The Spencer Davis Group, Ike and Tina Turner, and Cliff Richard and the Shadows.
The BME will screen two sessions on 24 August which are included with a general admission ticket:
Session one – 11am to midday
This screening will feature a highlights package of material found by Kaleidoscope and will be followed by the Top of the Pops footage.
Session two – 3pm to 4pm
This screening will show performances by acts such as Elton John, T-Rex, Pan's People and The Sweet and will once again culminate with the recently discovered footage.
For more information or to buy tickets, visit www.britishmusicexperience.com
Shirley and Melody McLean (of music company SMPRC) facilitated the Liverpool screenings after working closely with Kaleidoscope on their own theatrical archive which included Ken Dodd.