Shiverpool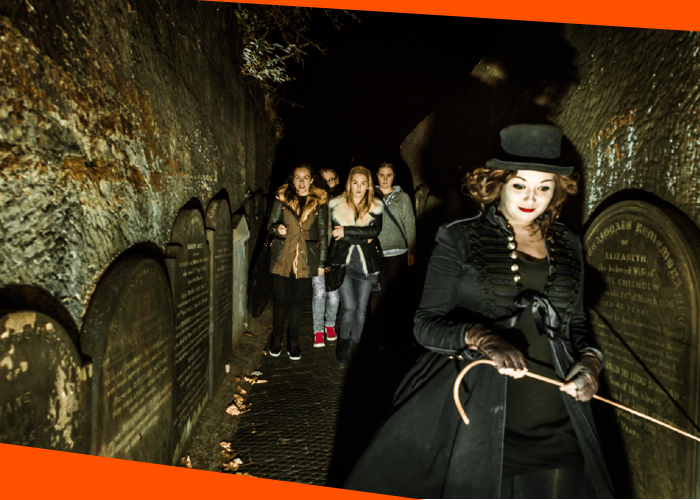 Shiverpool is a multi award winning storytelling street theatre tour company that activates the city centre's most historical and stunning buildings and locations with weird and wonderful tales of history mystery and more. Their experiences delight and entertain the many groups of visitors to the city, as well as local audiences. They work with the region's emerging artists and storytellers to deliver shows that have been recognised nationally for their excellence. Their street performances are an important part of the city's creative ecology and help advocate local independent businesses.
In an age where we are bombarded by Tweets, News Parcels and fragments of film, Shiverpool invite you to step inside the magical, ancient world of Ghost Stories.
From Shakespeare to Dickens, whether Wilde or the work of Elizabeth Gaskell, the Art of a Good Ghost Story has always remained cemented between the walls and corridors of stately homes, old English towns and their darkened alleys, gluing together generations around the dying embers of the fire before bedtime and lights out!
In this life or the next their mission is to work, cultivate and collaborate with Artists of all disciplines and backgrounds to produce inventive, innovative material, share knowledge, resources (such as Top Hats) and best/mischievous practice.
We Guarantee to Chill, Thrill and fill your experience with Phantasmagorical Fun to suit all ages (coffins) and shoe sizes!