The Arts & Culture Round-Up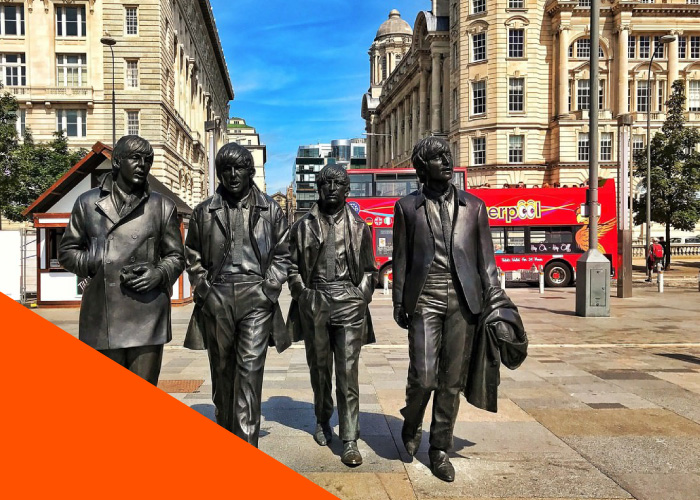 ---
The Arts & Culture Round-Up: 10 – 16 July 2020
---
Culture is important, now more than ever.
It's at the heart of Liverpool City Region's economic renaissance and community identity.
Our team has created a regular round-up of info, inspo and stories from our friends and partners in the arts and cultural sector.
---
Missed our previous issues?
Check them out here:
---
If not, check out this week's round up below. Here you will find more news and views from our partners and friends in the world of arts and culture…
---
Opportunities come a knocking…
---
Fancy taking part in an Artist-in-Residence programme? Kaunas is inviting 2 artists from the CreArt Network to work for one month in Kaunas AiR during September and October of this year. If you are a painter, photographer or new media artist and would like to take part, find out more here.
Tate Liverpool are on the lookout for a Project Co-ordinator, offering an exciting opportunity to be involved in the development of strong partnerships between Tate Liverpool, Everton in the Community and Edge Hill University. If you want to work with a variety of organisations in an inspirational environment then head this way.
During exciting and challenging times, We Make Places have announced they are looking to expand their Board. Up to four places are available on a voluntary basis and applications from disabled people, people from BAME, LGBT+ communities, and young people are particularly encouraged as these groups are currently under-represented. Anyone interested should email [email protected] before Monday 27 July when applications close at 12 noon.
---
Time to learn…
---
Tmesis Theatre are offering a FREE 6 month course for creative women, aged 19-25 and based in Merseyside. Designed to help people find a pathway into creative industries, the course will enable them to spend time with other creatives, connect with peers, share ideas, formulate project plans and design their business with expert mentoring and guidance from Tmesis' Artistic Director Elinor Randle, Producer Claire Bigley and guest creatives. The new course starts in September. Find out if you are eligible to get involved here.
Writing on the Wall has launched a 6-week training programme created for underrepresented writers in the North West. Titled Superheroes: Words Are Our Power, this free course is aimed at writers who would like to develop their skills and explore the possibility of working in education. The course runs from 23 July to 27 August. You can find out more and apply here.
---
Doors are opening…
---
National Museums Liverpool (NML) has announced that two of its popular attractions, World Museum and the Walker Art Gallery will reopen to the public on Wednesday 15 July. The two venues will be open from Wednesday to Sunday, 10am until 5pm every week. Visits to both attractions will remain free, but timed entry slots must be pre-booked ahead of visiting. Nab your place here.
---
The shelves are stocked…
---
The Bluecoat Display Centre is delighted to announce the relaunch of their new online shop which is now open. To purchase wonderful creations from the likes of Helen Beard, Linda Bloomfield, Helen Chatterton, Chung Tyson, Stephanie Davies, Karsten Erikson, Paul Finch, For Me & For You, Reiko Kaneko, David Mellor Design, Hannah Nunn, Helen Shere and Michael Taylor head this way.
---
Support local…
---
St Helens Theatre Royal has launched a brand-new theatre membership scheme, to appeal to its loyal patrons to support the venue to remain open through these difficult times. In return, members will receive a whole host of exclusive benefits when attending the theatre. To find out more check out their website here.
---
Love Liverpool, love local…
---
Help get our museums, galleries, shops, restaurants and bars back on their feet. Experience Liverpool like a tourist and rediscover what our world-class city has to offer. Check out who, what, why, where and when here.
---
Get dotty…
---
dot-art Schools successfully launched this year's annual inter-school art exhibition in a brand new online virtual gallery on 7 July. You can view a recording of the prize giving on zoom and visit the virtual gallery exhibition here.
---
Festival gets underway…
---
Liverpool Arab Arts Festival is well underway following their launch on Facebook Live with Walead Ben Selim and Widad Broco/N3rdistan. Running from 9 to 18 July don't forget to check in to see what's what here.
---
On the breadline…
---
As social distancing measures are eased, Cath Holland takes a second look at the effects of the pandemic on those living on the breadline, those who will remain most at risk in terms of health and class prejudices as the economy begins to reopen. Read the full article on Bido Lito! here.
---
The fascinating process of print…
---
Print making has long been a feature at Bluecoat, stretching back to the beginnings of the arts centre in the early 20th century. It was practiced by studio artists and there were exhibitions of contemporary prints by, amongst others, Augustus John. A print studio was established when Bluecoat acquired a press for etching and classes started. Enjoy this short film, featuring artists Jean Grant and Frances Disley talking about the print process and their own relationships to the arts centre.
---